توضیحات
1. The DevOps Handbook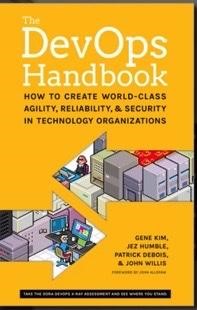 About This Book
The DevOps Handbook: How to Create World-Class Agility, Reliability, and Security in Technology Organizations is considered the DevOps bible. It is written by Gene Kim, Jez Humble, Patrick Debois, and John Willis, and these great authors talk about the importance of integrating DevOps into organizations. The book describes how all types of organizations can employ DevOps and why it can help them gain a competitive advantage from an IT perspective.
The book talks about the core benefits of DevOps. It offers practical applications about how to adopt DevOps, including case studies about companies that have done it, then really dives into some of its principles and breaks down the practical understanding. Finally, you can take the principles, case studies, and examples, look at your current environment, and figure out the best ways to implement DevOps in your organization.
By reading this book, you will learn:
DevOps culture landscape
Value stream mapping in DevOps
Continuous integration and continuous delivery (CI/CD) pipelines
Principles of flow and rapid feedback
DevOps KPIs and metrics
2. The Phoenix Project

About This Book
The Phoenix Project, by Gene Kim, Kevin Behr, and George Spafford, is a novel about a fictional company and its fictional employees that explains what DevOps really is. It is written in the same style as The Goal: A Process of Ongoing Improvement by Eliyahu M. Goldratt.
The Phoenix Project follows Bill, who was recently promoted into the role of VP at Parts Unlimited. He is assigned to turn around the company, which is in major trouble. Nothing is working, including the payment system. Bill is expected to come in and fix all of the company's problems.
Bill starts identifying the issues and implementing solutions. As time goes on, those solutions turn out to be DevOps.
In summary, the book:
Teaches a lesson in a novel form
Allows you to see problems without blame
Helps explain the core principles of DevOps
3. Continuous Delivery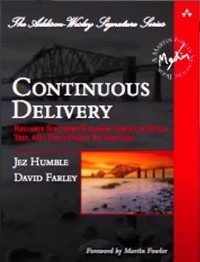 About This Book
The third book to read, Continuous Delivery: Reliable Software Releases Through Build, Test, and Deployment Automation, is by Jez Humble and David Farley. It goes through the entire CI/CD pipeline and issues where you are trying to connect A to B, B to C, C to D. It provides practical tips and strategies on overcoming obstacles and fixing issues.
The book discusses infrastructure management, virtualization, test, and deployment. It also gets into how to integrate and move things along effectively without problems when optimizing your environment.
Jez and David definitely get granular in the details. They get down to the nuts and bolts of getting software to users using agile methodologies and best practices. They also speak to establishing better collaboration among developers, testers, and operations.
4. Effective DevOps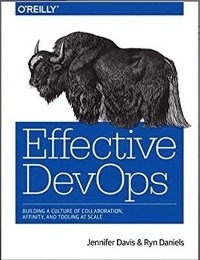 About This Book
The fourth book to read is Effective DevOps: Building A Culture of Collaboration, Affinity, and Tooling at Scale by Jennifer Davis & Ryn Daniels.
DevOps is a state of mind. This book gets into DevOps culture: from empathy, to breaking down silos, to how people choose to act with and among each other, and how people work together to implement change and create great results. The book talks about strategies to accomplish these and especially about getting buy-in from leadership.
Here is what you will learn by reading this book:
Essential and advanced practices to create CI/CD pipelines
How to reduce risks, mitigate deployment errors, and increase delivery speed
Templates and scripts to automate your build and deployment procedures